Remember that time you PCSed and didn't know anyone in your new community? No friends. No family. No support.
Say "goodbye" to those days because we've got exciting news!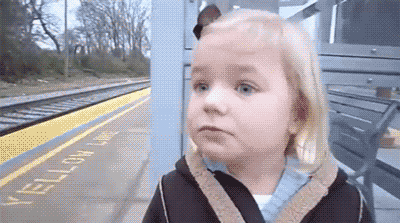 We got together with CSX, our friend in the transportation industry, and are planning something big. Really, really big. It's called CSX Blue Star Communities and today we're so excited to let you in on the secret, too!
CSX Blue Star Communities is our way of ensuring you never feel alone again. It's an opportunity for us to connect you to a local friend no matter where you go. And when you're ready, they'll empower you with local resources and support so you thrive — not just survive — in your new home.
Why CSX?
When CSX heard that 51 percent of military families don't feel part of the civilian communities in which they live… they raised their hand to help.
"CSX is proud to partner with Blue Star Families to expand their services in new communities, providing military families the resources and support they need," said CSX President and CEO James M. Foote. "As one of the nation's largest freight railroads, CSX works every day to serve the U.S. economy by delivering to our customers, and we are honored to extend our service commitment to those who serve their country."
What does that mean for my military family?
It means friendship. It means support. And, it means people who really care.
When you join a CSX Blue Star Community, we'll connect you to your civilian neighbors through CSX hosted service activities and events. Think building and riding bikes together, discussing books over warm meals and drinks, or a group hike at the national park you've been itching to see.
Each activity will give your military family a chance to engage with people – of all ages – who want to welcome you to town. And once you're ready, they'll help you find new barbers and hairstylists, places of worship, schools, social organization, dentists, and so much more.
Sounds great! How do I join?
Thanks to a CSX grant, BSF will establish and build communities in areas where CSX and military families co-exist. Military families in the Jacksonville, Fla., Baltimore, Md., Huntington, W.V., Clarksville/Nashville, Tenn., Southwest Ohio, and Chicago, Ill., areas get first dibs. To participate, all you have to do is become a Blue Star Member (it's FREE!) and we'll do the rest. Sign up to join the fun here.
If you don't live in one of these areas, don't fret. Additional communities will be added over time. Keep an eye out for a CSX Blue Star Community coming to your area soon!