Awards season has begun. For the military and veteran community, that is.
Do you think it can't get any better than the Oscars, Emmys, or People's Choice Awards? If so, the 2019 Military & Veteran Community (MVC) Choice Awards will have you second-guessing that opinion.
Blue Star Families is proud to be a Hosting Partner organization of the event, and today, we're sharing the need-to-know details with you so you can join in on the fun!
What are the MVC Choice Awards?
They're all about recognizing and celebrating brands that provide outstanding service to our community and help make the difficult parts of military life feel a little less difficult.
The best part? The MVC Choice Awards are more of a "for the people, by the people" type of commemoration. Results won't be determined by a marketing firm, media company, or a select group of committee members. Instead, they'll be determined by the service member, veteran, and military spouse community. A big round of applause for that!
Okay, I'm ready to cast my vote. When and how can I do that?
Well, voting is officially open—now through August 6! If you're a service member, veteran, or military spouse, it doesn't cost you anything to make your voice heard. All you'll need to do is head on over to this page to verify that you're a legitimate member of the community.
As soon as you do, you'll have the opportunity to nominate and/or vote for organizations in the following categories:
PCS & Relocations
Base Housing Companies

Moving Companies

Hotel Chains (Companies)

Places to Live
Military, Veteran, & Family Support Organizations
Military, Veteran, & MilSpouse Influencers
Veteran Owned Businesses

MilSpouse Owned Businesses

Social Media Influencers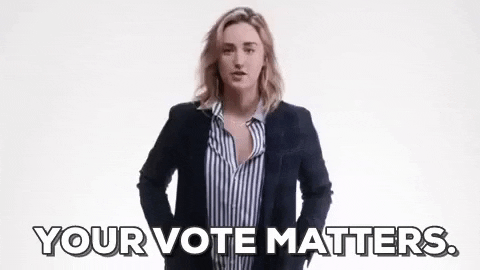 You can cast your nomination/vote in as many categories and for as many organizations as you want. Though, you won't be able to vote for the same organization more than once. One vote for an organization per year.
Anything else I should know?
Just a little fun fact, especially if you're a service organization hoping to earn some votes this year: the three nominees with the highest ratings in each category will be invited to attend the MVC Choice Awards Banquet at the Hilton in Washington, D.C., on September 10, 2019, during the Military Influencer Conference. And the top organization for each category will be announced on stage!
Now, get to voting (and share the word)!
Remember, the voting period for the MVC Choice Awards is open until Tuesday, August 6. Click here to cast your vote today, then encourage your fellow military friends and family to do the same!