You've found your person at your current duty station.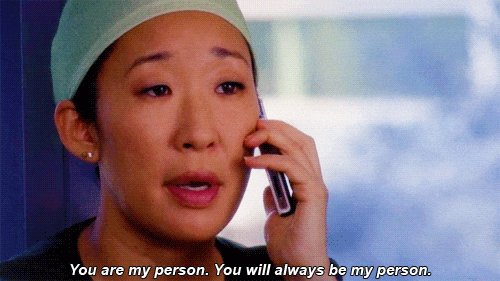 But you know the military will break you up soon enough, forcing you to part ways and become separated by hundreds of thousands of miles.
And maybe that unfortunate time isn't months or years away. It's now.
You're leaving your person and beginning from square one all over again. You know the square one we're talking about—the one where you show up at your new location, and you're lucky if you know a soul. So you start throwing pick-up lines at any and every military spouse or civilian who appears to have serious friendship potential.
No, not because you're searching for someone to replace the bond you forged at your last duty station. That's not possible. Instead, you're searching for someone who can bring something to your tight-knit tribe. A quality or helping hand you need at this point in your military journey.
But how do you get past the awkward and uncomfortable moments of being the new gal or guy in town to grow your friendship circle authentically? Here are some words of wisdom.
Jump right into Facebook groups (before you arrive).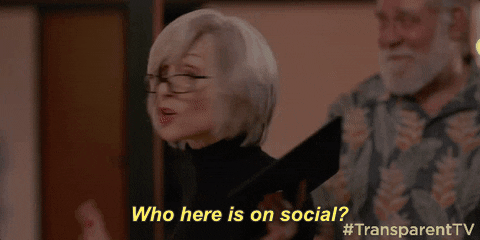 Hey, we do live in a social media world. And that can work in your favor. As soon as you get those PCS orders, do some creeping on Facebook to find some groups you can join—from duty station spouse groups to on-base housing groups; you name it, there's something for everyone. It's one of the easiest things you can do to get the lay of the land and start talking with those located at your future duty station home. Don't be shy! Ask all the questions. Just be sure to tread with caution (meaning, always keep OPSEC and PERSEC in mind).
Meet the neighbors.
That moving truck of yours definitely catches people's eyes. For that reason, be prepared for a possible knock on the door from the family who lives next to you (or even down the street) to welcome you to the area. Or, you can always pop on over to their house to kick off the introduction!
Having some kind of relationship with your neighbors, whether it's a friendship or simply knowing you can count on them when you're in a pinch, can make all the difference. And if you want to get super creative, check out Army Wife Network's idea for a fun way to introduce yourself.
Go ahead & step outside of your comfort zone.
This nugget of advice may seem super cliché, but it works. Change is hard enough as it is. And often, the very last thing you want to do is go out searching for new friends after moving cross-country. There's what seems like a never-ending pile of boxes you need to unpack, the kids need your help getting acclimated to their new school and back into the swing of a "normal" routine, and maybe you aren't quite ready to put yourself out there yet again.
The point is, you'll always be able to come up with a reason why you shouldn't or can't make time to step outside of your comfort zone and meet new people.
But before you know it, months will have gone by, and the PCS countdown ticker will start once again (whether you like it or not). So why not make the most of where you're at right now in your military journey?
Start searching for groups and events that resonate with you or offer activities you enjoy. There are so many options—from the spouses club to the gym's fitness classes, the church's bible study, and the neighborhood's playgroup. If you're invited to join a fellow spouse for lunch or dinner, a book club, Bunco game, or even a leisurely walk around the block, say yes! You just never know where that one "yes" and the conversations that follow will lead you. Quite possibly a lifelong friendship.
Once you're somewhat settled, host a get-together.
Some might cringe at the thought of opening up their home to neighbors or families of their spouse's unit. But once you feel semi-settled, a low-key dinner party or BBQ is a great way to invite people in.
Hospitable Homemaker says it best, "Hospitality is not about elaborate meals or perfectly groomed homes. Hospitality is about sharing real life together. It is about living life in community." Don't have all your boxes unpacked? Don't stress. You're not perfect, and no one expects you to be.
Hosting is your opportunity to invite people into your private, personality-filled space, allowing for a more vulnerable, memorable experience. That's certainly something reservations at a restaurant can't do. And the best part? You'll take your emerging friendship up a level while you flip into the role of the giver—giving of your food and hospitality.
Be patient & stay true to yourself.
Whatever you do, just remember that friendships aren't formed overnight. Sometimes, they come naturally, and other times, finding your sidekick seems more difficult. Timing really is everything. So if you're not successful in your search for true friends to add to your tribe, don't get discouraged. Be patient. And always remember this: you're not going to click with everyone, and you're not designed for everyone to like you. Stay true to who you are and authentic friendships will come.
Find an instant community with Blue Star Families.
Become a member of Blue Star Families today to access free events and military resources that can support you no matter where you may be at on your journey! We can't wait to welcome you into the family.