Has your military family celebrated the 10th season of Blue Star Museums by visiting a participating museum nearby for free?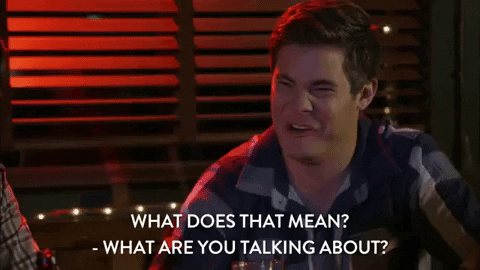 If not, you need to! Now, if you're wondering how you can squeeze the most out of this program before Labor Day (the program's seasonal closing date), you've come to the right place.
We wouldn't want you to miss out and have to wait impatiently for the next season to roll around. With more than 2,000 Blue Star Museums to choose from, however, where do you even begin? 
Well, we've done the hard work to identify just a few of our museum favorites found within each Blue Star Families community—from Hawaii to New York. Gather your military family and get ready to explore the treasures in your backyard! 
Baltimore, MD
All aboard! The first stop here is the B&O Railroad Museum—especially if your milkids love trains. Here, you'll get to set your sights on historic train engines and cars housed in a train house with a massive rotunda. There are hands-on exhibits throughout, and even a Kids Zone, so your little ones are guaranteed to stay entertained during your visit.
Then, choo-choo your way to the Star-Spangled Banner Flag House & Museum. Take a step back in time as you stroll through the house that was once home to Mary Pickersgill, the woman who sewed the garrison flag Francis Scott Key saw flying over Fort McHenry. Thus, inspiring him to write the words that now represent our national anthem. 
Chicago, IL
Do you have fans of astronomy in your family? No matter if you do or don't, everyone is bound to love stepping foot inside the Adler Planetarium. Why? Well, for starters, it was America's very first planetarium, which means it must have some pretty cool characteristics and history! 
Second, there are permanent exhibits here where your milkids can pretend to be space explorers and retrace America's entry into the space race. Not to mention, one of the main attractions—Doane Observatory—is home to the largest aperture telescope available to the public in Chicago. What does this mean for you? You'll get the sharpest view of our universe while seeing the Moon as well as planets, stars, and galaxies that are trillions of miles away.
Hawaii
While quite possibly an obvious choice, Pearl Harbor National Memorial can't be missed. Make it a successful and meaningful experience with your family by first laying some groundwork. Learn about the different sites available (such as the Pearl Harbor Aviation Museum, Battleship Missouri Memorial, and more), and consider providing your kids with some basic historical context.  
And if you're looking for another museum choice, you won't be disappointed with what Harold L. Lyon Arboretum has to offer. It's 200 acres of stunning tropical rainforest, allowing you to take your pick from a slew of things to do. Learn about native Hawaiian plant life, take a leisurely hike to Aihualama Falls, and, best of all, hang out in the hands-on garden. 
Jacksonville, FL
When you think of Jacksonville, making a trip to one of Florida's many pristine beaches probably comes to mind. So, of course, you need to add the Beaches Museum to the top of your must-visit list! Here, you can soak in the history and heritage of The Sunshine State's First Coast beach communities.
Need an idea for a day trip? Check out St. Augustine Lighthouse and Maritime Museum, which is about an hour drive from Jacksonville. It's worth it for the kids to burn off the energy they pent up from the car ride while climbing the 219 steps to the top!
Missouri
Search Kansas City, Missouri, and one of the first things that pop up on the "Top Things to Do" list is The Nelson-Atkins Museum of Art. Known for its beloved icon, the Shuttlecocks, and its neoclassical architecture and extensive collection of Asian art, this museum begs for a full day of exploration and learning. 
Ready to let your family's imagination and playful side run wild? The National Museum of Toys and Miniatures is the place to be. Start in the toys by decade exhibit to reminisce about your childhood. Then, get to know more about the business of manufacturing and selling toys. Ultimately, with 72,000 objects found here, a typical half-day spent here won't seem nearly enough.
New York Tri-State
How else are you to get around a busy city than a subway? So head underground into an actual subway station in downtown Brooklyn to learn more about the evolution of mass transportation at the New York Transit Museum!
You'll find a rotating collection of vintage subway cars, which are not only for your viewing pleasure, but also for sitting in and imagining what city life was like in years past. On the Streets is another must-see exhibit, which gives you an in-depth look into NYC's trolleys and buses. The next stop is up to you!
Salt Lake City, UT
Approximately 35 miles north of Salt Lake City is where you'll find the Treehouse Children's Museum in Ogden, Utah. This Blue Star Museum focuses on children's literature and the arts. And it shows through the unique exhibits here, which offer visitors like you the opportunity to participate in imaginative play and retell favorite stories.
San Diego / Camp Pendleton, CA
Check out the New Children's Museum where art installations are always changing! With three stories filled to the brim with hands-on activities that encourage kids young and old to "think, play, and create," be sure to set aside a few hours of your day to make the most of this popular attraction.
Tennessee
Located in Centennial Park, The Parthenon, a replica of the one in Athens, Greece, is a favorite spot for many in Music City! And you can access it for free. Once inside, your children are sure to be in awe of the larger-than-life Athena statue as you admire the permanent collection of paintings housed here. 
Following an often brief stroll through the museum (generally 40 minutes), let the kids stretch their legs for some playtime in the park. If you're visiting during a fan-favorite food truck rally, make a whole day out of it or bring a picnic of your own!
Washington, D.C.
Discover the fantastic world of plants at the U.S. Botanic Garden. As soon as you arrive, pick up a Plant Explorer's Field Journal and a pencil for each of your milkids in tow. During your visit, you can use the book as a learning tool while completing activities that pair with each room. Just don't leave without making a stop at the discovery cart in the Garden Court! It offers your family the chance to touch and smell products made from none other than the cacao tree. 
Looking for more participating museums in your area? Click here. After your visit, be sure to share your experience with us on social media using the hashtag #BlueStarMuseums!
Want to stay in the loop on programs like this one?
We invite you to join Blue Star Families for free today. In addition to our innovative programming designed to provide solutions to the challenges you face as a military family, we also offer a range of virtual and in-person events to help you feel connected to your community and supported throughout your military journey!