September 28. 
Do you know what that date signifies?
National Good Neighbor Day!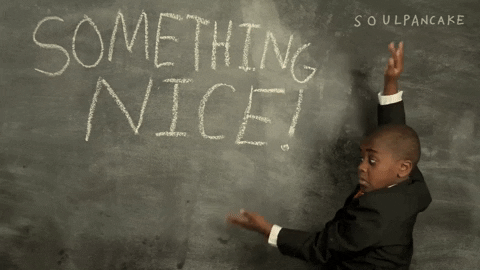 No matter if you consider yourself winning in the "good neighbor" department or you're trying to get your footing in your new community after this year's PCS season, it's even better when you can BE a good neighbor.
So today, we're offering you 10 ideas to help you show neighborhood kindness!
1. Smile and say hello to others on your walk or run through the neighborhood.
When you're out on your daily stroll or run and see a fellow neighbor coming your way, don't play it "cool." Instead, flash a friendly smile and wave! It can go a long way to brighten up someone's day, even if you get nothing in return.
2. Introduce yourself to someone new.
Has a new family recently moved to your neighborhood? Remember, you were once in their shoes. Reflect on that moment in time and what made you feel welcomed. Maybe it was a simple knock on the door for an introduction or a small, but useful welcome basket to help you get settled. Whatever your preference, pay it forward, and consider sharing your phone number(s) with them so they immediately have someone they can reach should they ever need anything.
3. Return trash and recycling cans from the street.
After trash pick-up, when you're collecting your cans from the street, think about tackling the simple act of returning your neighbor's cans, too! Especially if it's a particularly rainy or windy day.
4. Offer to mow, rake leaves, or shovel snow.
Out and about tending to your yard? Or taking care of the snow and ice that found a home on your driveway and sidewalk(s)? Pop over to your neighbor's and offer to do the same! Chances are, they'll be more than happy to return the favor one day as you'll have saved them hours of chores.
5. Flex your cooking & baking skills.
No, you don't need to be a culinary expert. In fact, you can orchestrate a meal train for someone who just welcomed a baby into the family, had surgery, or is going through a tough time. It can be one of the most helpful ways to show your support when it comes time to serve your neighbors.
And we can't forget about baking goodies to deliver around the holidays or just because! From a plate of homemade cookies to fresh bread, you'll most certainly sweeten up their day.
6. Begin a babysitting swap.
For example, you might offer to watch your neighbor's son so she/he can enjoy some "me" time or run an errand, and vice versa. Hey, you know what they say: it takes a village to raise a child. When you can team up with another parent to trade childcare, you'll not only save some money but also quite possibly forge a new friendship!
7. Write encouraging sidewalk chalk messages with your kids.
In addition to drawing your routine hopscotch court, consider leaving encouraging notes for those passing by to read during their walk or run. They'll put a smile on your neighbors' faces! For inspiration, read all about the Kindness in Chalk movement started by a fellow mama.
8. Start a school carpool.
Have kids that attend the same school as another family nearby? Start a carpool routine where each parent is responsible for set drop-off and pick-up days. And this could even extend into extracurricular activities such as soccer practice and dance lessons!
9. Offer to house and/or pet sit while they're out of town.
Did your neighbor share they'll be traveling soon? If you're available to house sit, water any plants, and even pet sit, let them know. It's always comforting to have someone you know to keep an eye on things while you're away.
10. Open your home.
One of the easiest ways to show kindness to your neighbor and get to know them better is by welcoming them into your home for a laid-back game night or dinner. As we shared in a previous blog post, hosting is your opportunity to invite people into your private, personality-filled space, allowing you to flip into the role of the giver—giving of your food and hospitality.
Want to increase your sense of belonging and connectedness to your community?
We're eager to support you and empower you to thrive, no matter where you may be at on your journey as a military family. Click here to become a member of Blue Star Families for free today, and get access to local events and resources! We can't wait to welcome you.