Are you over this deployment, milspouse?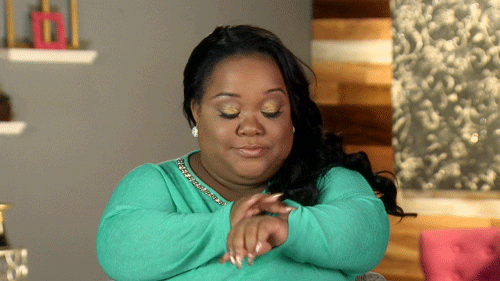 We see you, friend. And we totally understand. The deployment countdown clock never ticks fast enough, right?
So while we, unfortunately, can't speed up time, we can ease your pain with a little fun.
Do you want in?!
We thought you might. So, here's the deal.  
Now through November 30, Blue Star Families and Neighbors (aka civilians) are gifting deployed service members free hot, fresh coffee!  
Why? Because our heroes deserve a BIG thanks. 
At this very moment, they're selflessly working long days and nights and braving dangerous situations to keep us safe. All while separated from family and friends.  
With a front-row seat to the action, however, you already know the sacrifices they make. And you know they don't do it for recognition. 
But, here's the deal.
There's a civilian out there who'd really like to say, "Thanks."  
And you could make that happen for your spouse through the Blue Star Families partnership with Green Beans Coffee launching this weekend.  
Here's what you need to know.
In 2008, Green Beans Coffee founded a program called Cup of Joe for a Joe (COJ). Their mission is pretty simple: to allow Americans stateside to buy a cup of coffee for service members deployed overseas. And since its inception, COJ has delivered more than two million cups of coffee and personal messages to active-duty service members.
Whoa. That's a lot of coffee! 
So, the chances are pretty high that your deployed spouse will feel the love, too, if you sign them up to receive a coffee break here. 
Luckily, there's a steady stream of grateful Americans eager to say, "Thanks a latte."  The only catch, though, is that COJ is randomized. Participants never know when they'll receive the coffee or from whom. 
Hold up. What if you want to guarantee that your loved one gets coffee and knows it's from you?
Well then, you're in luck! Green Beans Coffee also offers a Military Coffee Card, and when you purchase one, they'll sweeten the pot by adding 10% to your purchase. You know what that means, right? $50 turns into $55!
All that to say, we know coffee doesn't help pass the time any quicker. But, hopefully, it's a small gesture of affection that'll lift both of your spirits. At least for today.    
So, what are you waiting for? Get to registering your spouse for COJ today. Or send them a pre-paid military coffee card right now. Then, tune in to the #CupOfJoeForAJoe hashtag to see all the Blue Star Families and Neighbors sending your hero and their friends support and love from afar this fall. 
*Cup of Joe for a Joe is available in select areas. See participating locations here.
**Not a milspouse, but know a deployed service member you'd like to sign up, too? Go for it! Mothers, fathers, grandparents, and friends are all encouraged to register their deployed service member for a coffee break here.