Our mission is to empower military and Veteran families to thrive by connecting them with their civilian neighbors — both people and organizations — to create strong communities of mutual support.
Blue Star Families Leadership Team
Chief Executive Officer
Kathy Roth-Douquet is a non-profit executive, author, commentator, strategist, and attorney.
As Co-Founder and CEO of Blue Star Families, she is a national spokesperson for military-connected families. Kathy is a commentator on patriotism, civil-military affairs, the value of service, and the experience of military families. She has appeared on the Today Show, Fox and Friends, NPR, CNN, and other media outlets. Her work has appeared in magazines and newspapers across the country. She is a frequent speaker at universities, policy forums, military audiences, and civic groups. She is the co-author of two books, including AWOL: The Unexcused Absence of America's Upper Classes from Military Service and How It Hurts Our Country, (HarperCollins, 2006), with Frank Schaeffer.
Kathy has served in the White House and in the Department of Defense. In the latter role, as Principal Assistant Deputy Under Secretary of Defense (Acting), she received the Secretary of Defense Medal for Outstanding Public Service for her work on defense reform. She is also a recipient of President George H. W. Bush's Daily Point of Light Award, and received the Chief of Staff of the Army Outstanding Civilian Service Award. She has served on a number of boards including Princeton University's Board of Trustees, and was named the first nominee into the Ford Hall of Heroes at the Pro Football Hall of Fame.
She currently holds appointments to three government boards or commissions - the Reserve Forces Policy Board at the Department of Defense reporting to the Secretary of Defense, the Commission to select the Under Secretary of Benefits for the Department of Veterans Affairs, reporting to the Secretary of the VA, and an advisory board to the Export-Import Bank of America, reporting to the Chair.
Kathy is also a military spouse of 24 years, four deployments, and 9 moves. She lives with her husband and two children in Northern Virginia.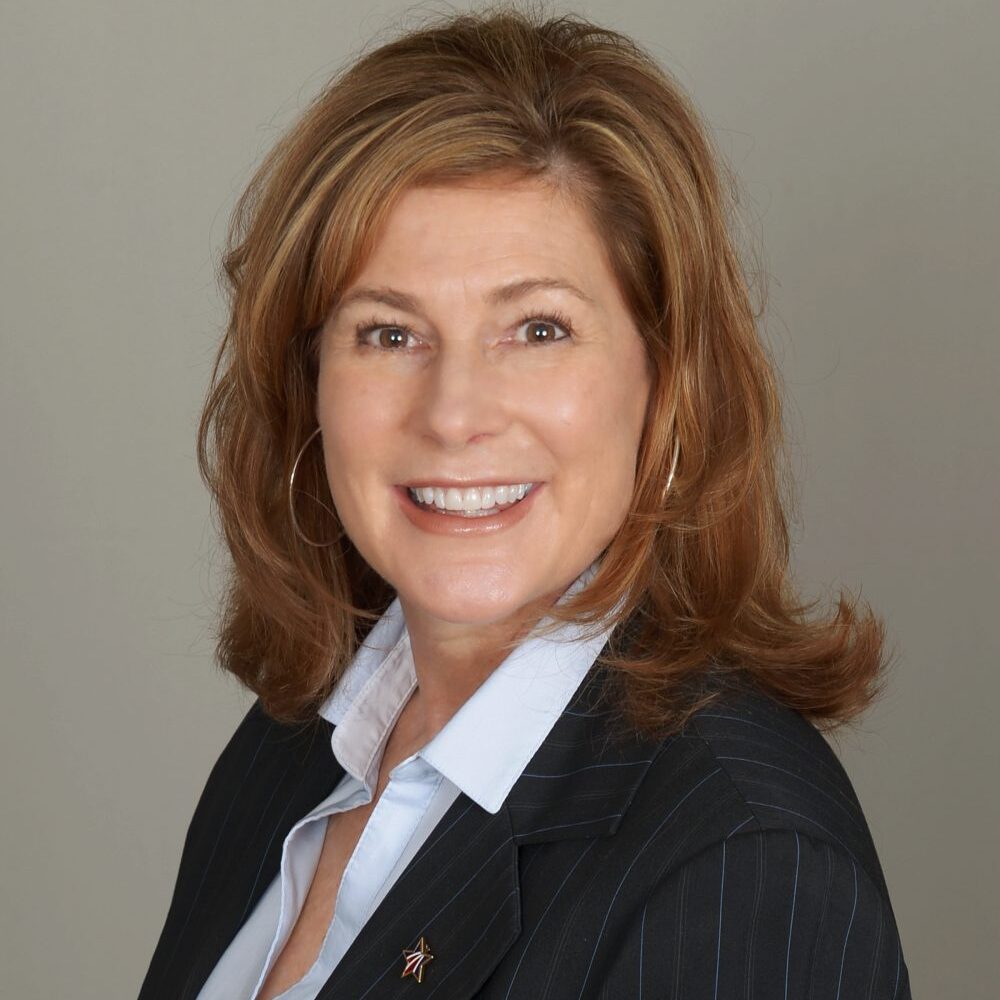 Chief Operating Officer and Board Secretary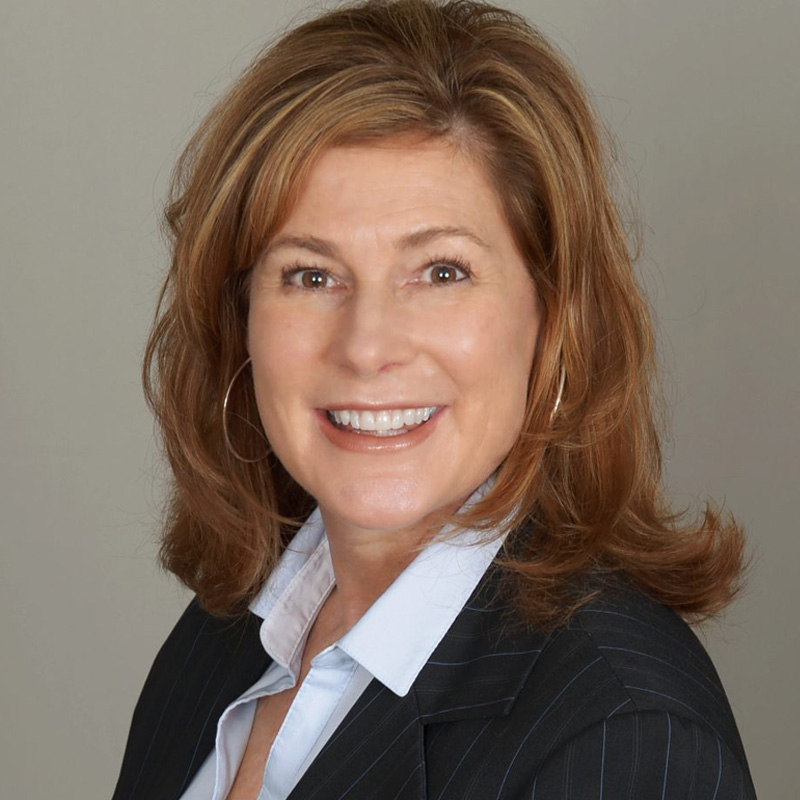 Chief Operating Officer and Board Secretary
Air Force (ret.) Spouse
Chief Operating Officer and Board Secretary, Air Force (ret.) Spouse
Noeleen Tillman is COO of Blue Star Families (BSF), a not-for-profit organization that supports and serves military families. Ms. Tillman leads and oversees BSF's operations as the nation's largest military family support organization.
Prior to joining BSF in 2010, Ms. Tillman was Executive Vice President of the Global Environment & Technology Foundation (GETF), a non-profit devoted to promoting sustainable approaches for government and businesses. While at GETF, Ms. Tillman managed a portfolio in excess of $30M and founded the International Institute for Sustainable Seaports (I2S2), a non-profit that provides technical support to the global maritime industry. Additionally, Ms. Tillman was a principal at TEC, Inc. responsible for leading the company's seaport environmental sustainability/engineering practice. Early in her career, Ms. Tillman served as Chief of Environmental Compliance for the 21st Space Wing; US Space Command where she managed civilian and military personnel responsible for environmental engineering activities at 32 geographically separated units located around the world.
Chief Transformation Officer
Chief Transformation Officer
Chief Transformation Officer
Brian Whiting joins Blue Star Families as the Chief Transformation Officer. He was previously the Chief Executive Officer of the Mediflix Veterans Channel, an online platform designed to be the single source for trusted information to address an expanding array of Veterans health and wellness issues.
Brian served by the side of our military and their families for 16 years, as Chief Executive Officer of the USO of Metropolitan New York, Inc. (USO). Prior to USO, he has held leadership positions in the U.S. and abroad with PricewaterhouseCoopers and a national trade association.
Brian is a passionate supporter of our military and their families, and he continues his service by volunteering with several military support organizations including serving on the board of Friends of the Vietnam Veterans Plaza. Brian was recognized with the US Coast Guard Public Service Commendation and is a recipient of the U.S. Army Freedom Salute Commendation. Brian has been a highly visible spokesperson for important military and Veterans issues, appearing in forums ranging from NBC's Today, CBS's This Morning, and Fox & Friends.
Chief of Staff
Jennifer Akin is Blue Star Families' first Chief of Staff, serving as a trusted advisor and brainstorming partner to the CEO and executive team as they lead Blue Star Families through a critical high-growth period. In her former role as Senior Director of Policy and Social Impact Research, Jenny was responsible for overseeing Blue Star Families' policy, social impact, member research, and program evaluation efforts. She is a national thought leader on military life issues and led groundbreaking, first of their kind research studies to understand the unique experiences of military and Veteran families of color, the impact of the COVID-19 pandemic on military and Veteran families, perceptions of the COVID-19 vaccine, and barriers to seeking financial assistance, among other things.
Prior to joining Blue Star Families in 2018, Jenny acquired nearly a decade of experience in the private sector and academia, supporting national security-related programs at Duke University and the University of North Carolina at Chapel Hill, serving as a military policy fellow for the University of North Carolina system, and working in business development for a small defense contractor.
Vice President, Operations & Human Resources
Vice President, Operations & Human Resources
Vice President, Operations & Human Resources
Dr. Megan D. Carthen Jackson is an accomplished executive administrator and professor advocating lifelong learning with years honing a diverse array of experience in the public, private, education, and non-profit sector. With a doctorate and master's degree in public administration and policy, Dr. Carthen Jackson finds passion in the processes implemented to promote the betterment of society for all. As a Pracademic (Practitioner and Academic), Dr. Carthen Jackson believes herself to be a facilitator and conduit for the promotion of best practices in organizational strategy and operations, leadership, investing in human capital, and educating the next group of diverse leaders for generations to come.
Her accomplishments include but are not limited to recognition for her extraordinary leadership skills, initiative, and commitment. Dr. Carthen Jackson believes in the importance of serving one's community. She is the current President of the local chapter of Alpha Kappa Alpha Sorority, Incorporated© Omega Omicron Omega Chapter North County San Diego, and serves as a board member for the Scholarly Pearls Foundation and the Women's Resource Center. Dr. Carthen Jackson is an active duty Navy spouse and enjoys spending time with her family and "furbabies" in Southern California Wine Country.
Executive Vice President, Digital Experience, Marketing and Growth
Executive Vice President, Digital Experience, Marketing and Growth
Executive Vice President, Digital Experience, Marketing and Growth
Ryan joins Blue Star Families (BSF) as the Executive Vice President of Digital Experience, Marketing and Growth. He is a social impact leader who is passionate about connecting military families with information and resources. Before BSF, Ryan served as Vice President of Marketing at RallyPoint, the world's largest online military social network. He holds a Master of Science from Boston University in Advertising and a Bachelor of Arts from Fairfield University in New Media. Ryan is a 2022 graduate of the George W. Bush Institute's Stand-To Veteran Leadership Program, where he honed his work to help veterans access VA health care, benefits, and services. Ryan is a mentor and board advisor for Big Brothers Big Sisters of Eastern Massachusetts, where he was recognized as Massachusetts Big Brother of the Year in 2020. He is a recipient of the Patriot Award from the Employer Support of the Guard and Reserve. He also serves on the board of directors for Kids in Tech. Ryan is the son of a USMC Veteran. He lives in the North Shore of Massachusetts with his wife and two children.
Executive Vice President, Development
Executive Vice President, Development
Executive Vice President, Development
As an executive leader, Margaret has helped facilitate non-profit organization growth including as President & CEO of the Marine Corps Scholarship Foundation for nine years where she led the organization through annual record-setting years of mission and financial success. Margaret's career has focused on strengthening organization capacity through planning, team-building, communications, constituent engagement, and philanthropy. She has worked as a nonprofit executive and consultant with numerous national organizations and their teams.
Margaret is a passionate supporter of military families and has served in volunteer leadership positions with command family readiness programs throughout her husband's Marine Corps career. She is the recipient of the Department of the Navy's Superior Public Service Medal and the Marine Corps Scholarship Foundation's Service Above Self award where she was appointed only the second President Emerita in 60 years.
Vice President, Finance & Technology
Vice President, Finance & Technology
Vice President, Finance & Technology
Michael Kang is the Vice President of Finance & Technology at Blue Star Families. Prior to BSF, Michael worked in the corporate sector for almost two decades in various roles such as technology implementations, project management, finance, process improvement, strategy, and analytics. Some of the companies he has worked for include IBM, PricewaterhouseCoopers, Thomson Reuters, and Live Nation.
Michael received his bachelor's degree in Economics with a Minor in Computer Science from UC Irvine and an MBA in Finance from the University of Southern California (USC). Michael lives in Los Angeles with his wife and son.
Executive Vice President, Social Impact
Executive Vice President of Social Impact
Executive Vice President of Social Impact
Lindsay is an applied social impact geek and leader with over ten years of on-the-ground expertise in strategic planning and implementation; youth and community engagement; applied research; pilot program design, scaling, and evaluation—and spends most days figuring out how to design and embed equity practices within organizational structures. Her niche area of expertise is creating ways for public, non-profit, philanthropic, and private sector stakeholders to discover and achieve collective ends. She comes to Blue Star Families most recently from the private sector where she was responsible for designing and leading a Global Equity Strategy at a multinational firm.
She has a PhD in Political Science from the University of Chicago, with an area focus on civic responsibility and duty, institutional change, and research methodologies. Lindsay is a mentor in the Institute of Politics' Women in Public Service program, and serves on advisory boards for SXSWedu, People for Bikes, and Future Founders. Her work has been recognized with awards and fellowships from the Mellon Foundation, the Marguerite Casey Foundation, and the United Nations Association - Chicago for achievements in "Innovation, Industry, and Infrastructure" in social development. Though a midwesterner at heart, Lindsay lives in Santa Cruz Mountains near Woodside, CA. with her husband, David—where they ride and race bicycles... a lot.
All
Chapter Impact
Development
Executive Administration
Finance & Technology
Operations & HR
Social Impact
Storytelling & Experience
Rachel Carpenter
Program Manager, Puget Sound Chapter
Angie Cherikos
Lockheed Martin DEPLOY National Capital Region Fellow
Jeffrey Chin
Executive Director, New England Chapter
Gina Colon
Program Manager, New England Chapter
Sonia Garza
Executive Director, Puget Sound
Benjamin Gould
Chicago Chapter Director
Emily Harrison
Utah Chapter Director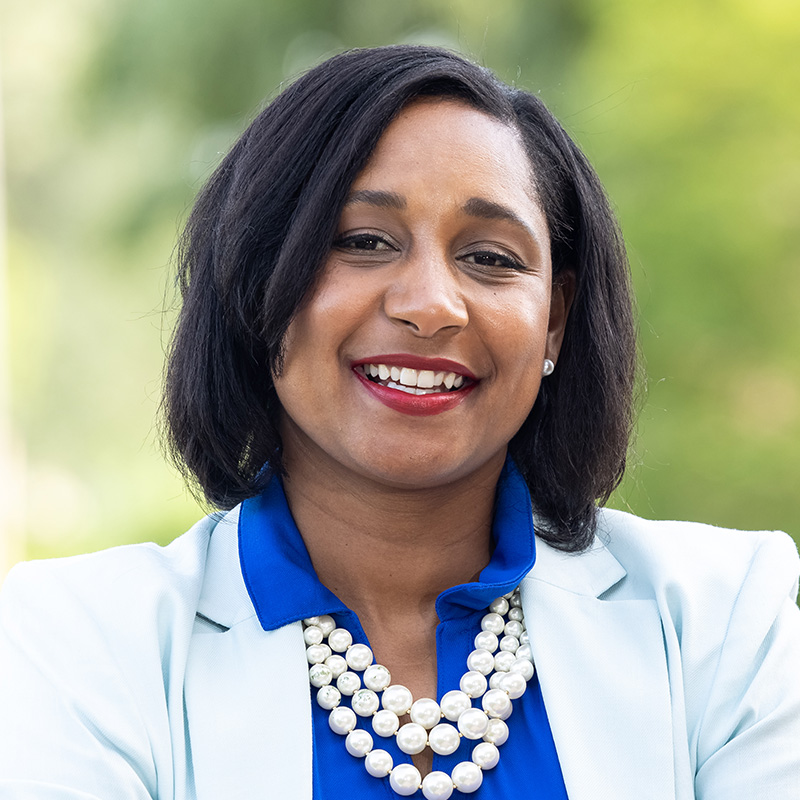 Tosombra "Tai" Kimes
Missouri Chapter Director
Wendy Layton
Jacksonville Chapter Director
Suzy Malloy
Tampa Chapter Director
Geri Maples
Dayton Chapter Director
Maggie Meza
San Diego Chapter Director
Erica Newhouse
Executive Director, New York-Tri-State
Karissa Poe
Tennessee Chapter Director
Yolanda Rayford
Baltimore Chapter Director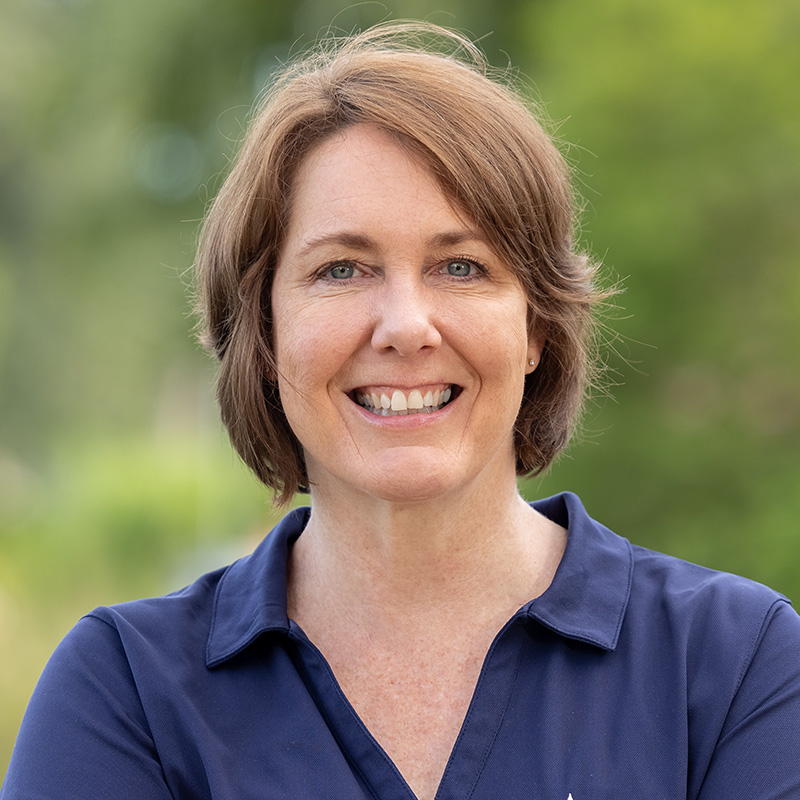 Julie Riggs
Executive Director, Sheila and George Casey National Capital Region Chapter
Consuela Rodriguez
Program Manager, New York Tri-State
Sheila Stevens
Senior Director, Chapter Impact